Embrace the Season - 8 Captivating Fall Activities in New York City
As the summer heat wanes and leaves start to don their golden hues, New York City takes on a new and captivating charm. For visitors looking to make the most of their fall visit, here are seven exciting must-sees and dos that should be at the top of your list: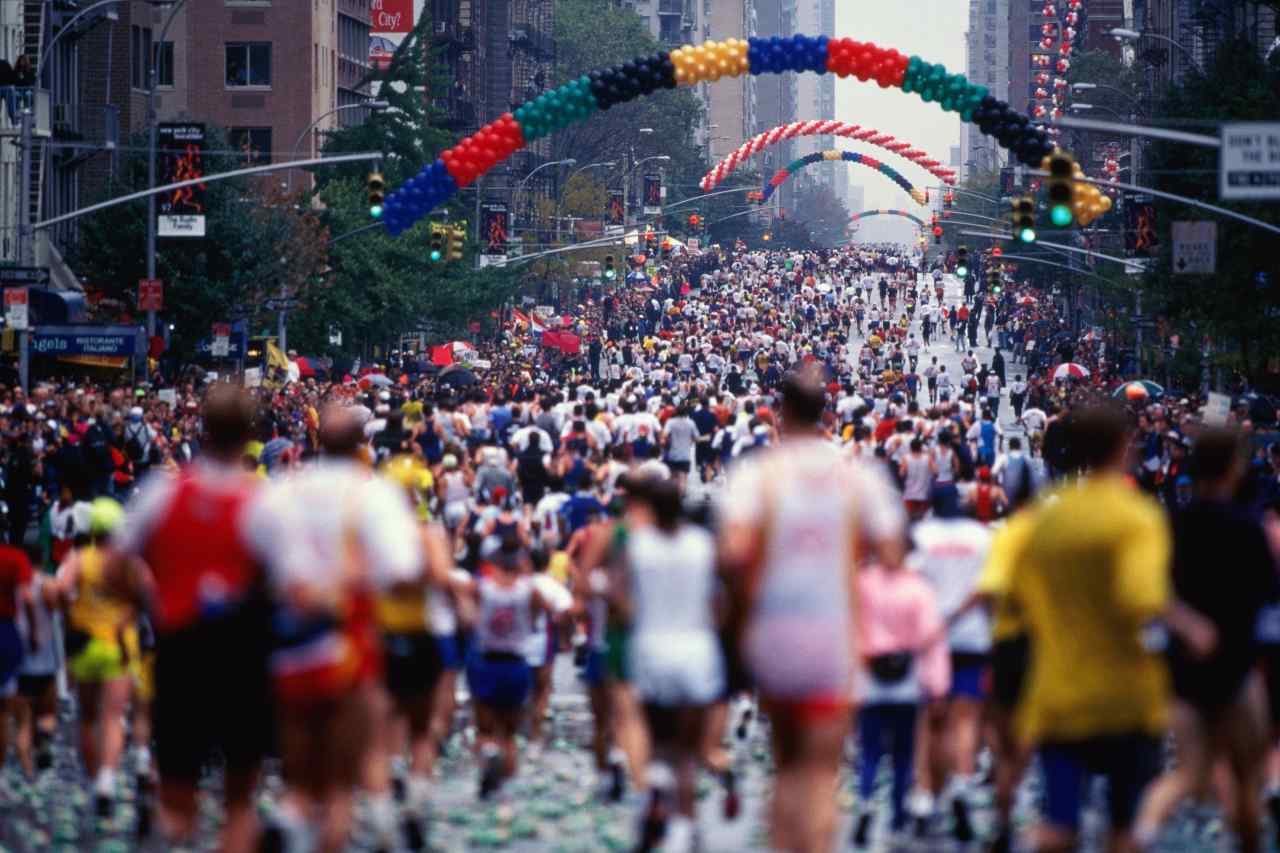 Sweaty stuff - part 1
The New York Marathon and the Return of NBA & NHL Season
Feel the adrenaline as you watch or participate in the New York City Marathon on November 5, one of the world's most iconic races. Whether you're a seasoned runner or a spectator cheering on the participants, this event is a testament to human endurance and spirit. Plus, don't miss the start of the NBA and NHL game season, where you can cheer for your favorite teams at legendary venues like Madison Square Garden and Barclays Center.
Colourful surroundings
Fall Foliage Cruise on the Hudson
Escape the city's hustle and bustle with a scenic drive to the Hudson Valley. Hop aboard a Fall Foliage Cruise on the Hudson River and witness the city's skyline framed by a tapestry of vibrant foliage. The crisp breeze, combined with the fiery colors, makes for an unforgettable journey. And for those seeking an extra treat, consider a wine-tasting tour in the nearby Hudson Valley, where you can sample award-winning wines amid the backdrop of rolling vineyards.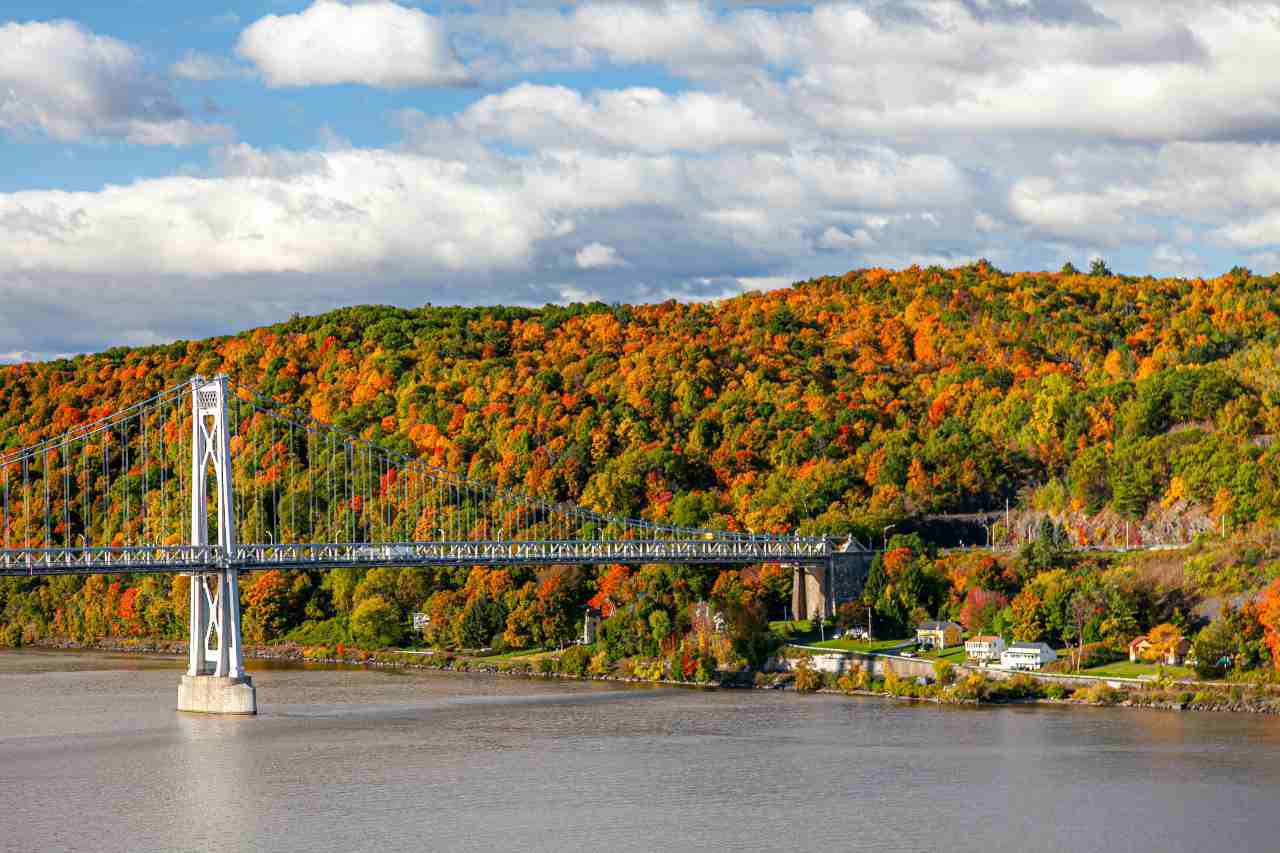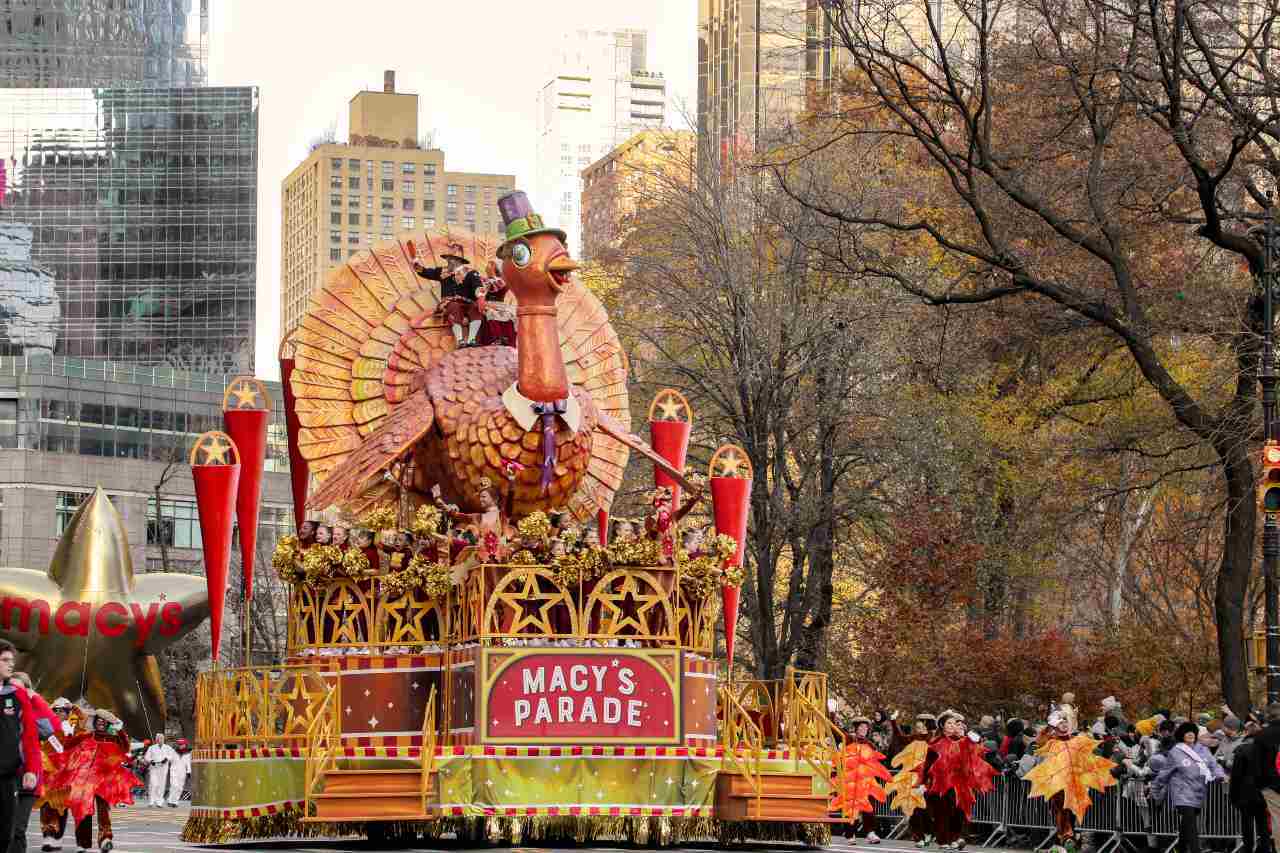 Turkey Day
Experience Thanksgiving
Immerse yourself in the heartwarming tradition of Thanksgiving in the United States! Join the millions of spectators along the streets of Manhattan to witness the world-famous Macy's Thanksgiving Day Parade on November 23). Gigantic balloons, marching bands, and enchanting floats usher in the holiday season in grand style. Many restaurants offer special Thanksgiving menus. If you have a specific restaurant in mind, then you should try to make a reservation in time. If you want to escape the American super holiday: head to Chinatown!
Sweaty stuff - part 2
Good Deals on Black Friday
Get your shopping bags ready for the ultimate bargain-hunting experience on Black Friday, November 24. Taking place on the Friday after Thanksgiving, Black Friday is when many companies offer their best deals and promotions of the year. some stores start their sales as early as midnight. Others may open their doors earlier than their traditional business hours, so be sure to call ahead to confirm. While Black Friday may refer to just one day, Black Friday deals tend to last the whole weekend. New York City's world-renowned stores and boutiques offer incredible discounts, making it the perfect time to find unique souvenirs and holiday gifts.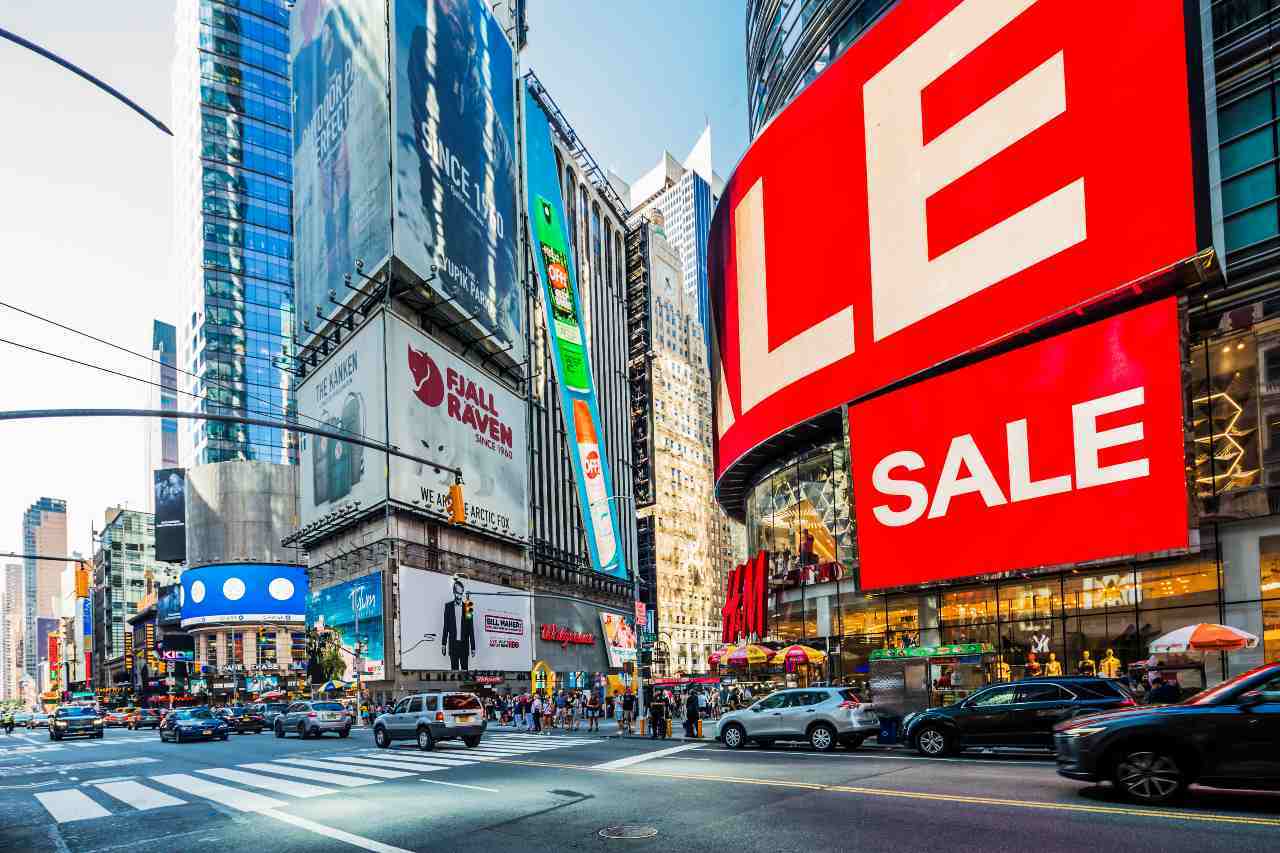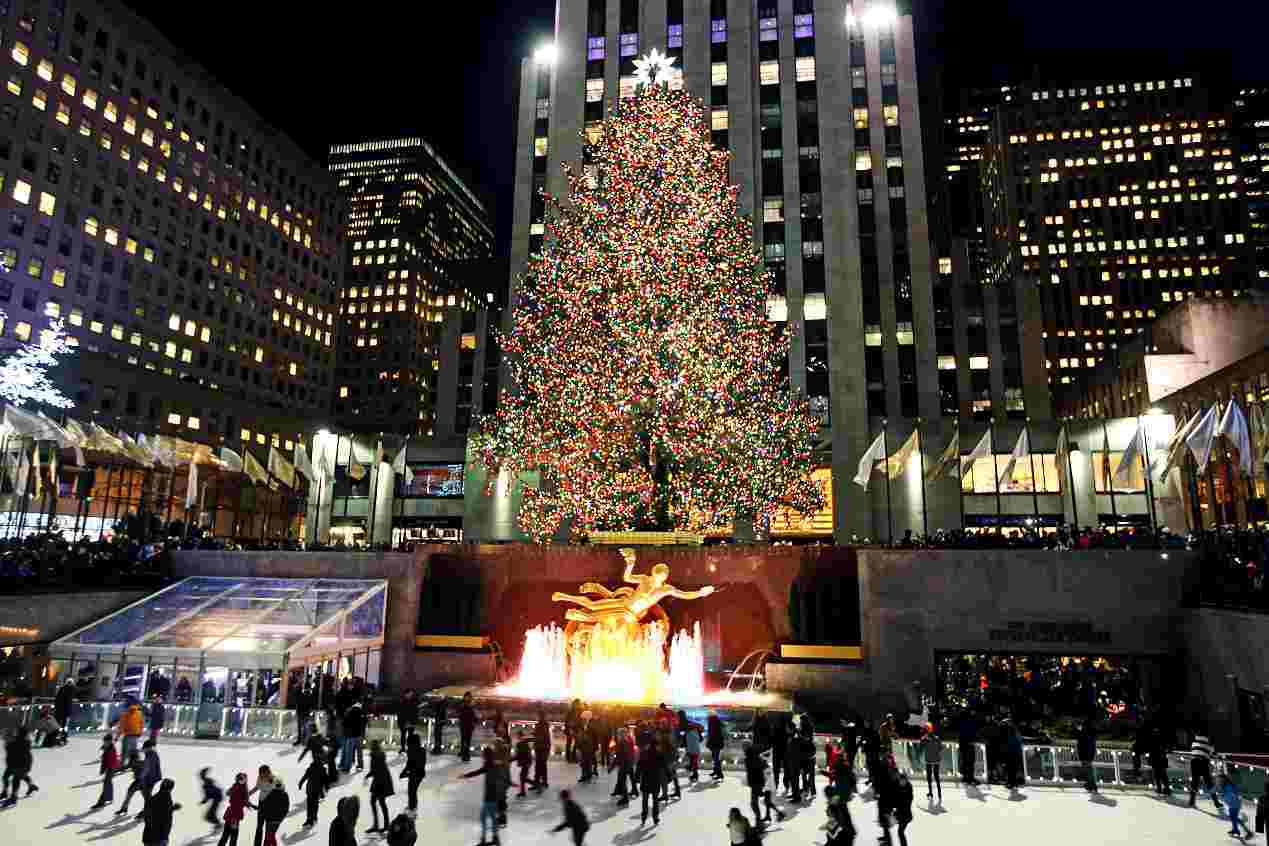 Everything's illuminated
Lighting Ceremonies
Witness the grand illumination of the towering Christmas tree at Rockefeller Center (November 29): The Lighting Ceremony is a magical event that marks the beginning of the holiday season in New York City. In the mood for more twinkling lights? The Christmas Tree on Wall Street is just as beautiful, its Lighting Ceremony takes place also at the end of November.
If you are looking for something a bit more natural and maybe a bit less crowded: don't miss the enchanting Lightscape at the Brooklyn Botanic Garden (November 17 - January 1, 2024), where you can wander through dazzling light displays and immerse yourself in the festive spirit.
Welcome to the stage
IT'S SHOWTIME!
The fall season is a splendid time to enjoy the magic of Broadway. November is an excellent time to catch some of the newest and most anticipated productions, from dazzling musicals to gripping dramas, there's something for every theater enthusiast, think Lion King, Chicago, Moulin Rouge, Aladdin or Sweeney Todd.
And speaking of shows, if you are a fan of Christmas make sure to secure tickets for the Radio City Christmas Spectacular—a beloved holiday tradition that kicks off on November 17 with dazzling performances featuring the world-famous Rockettes.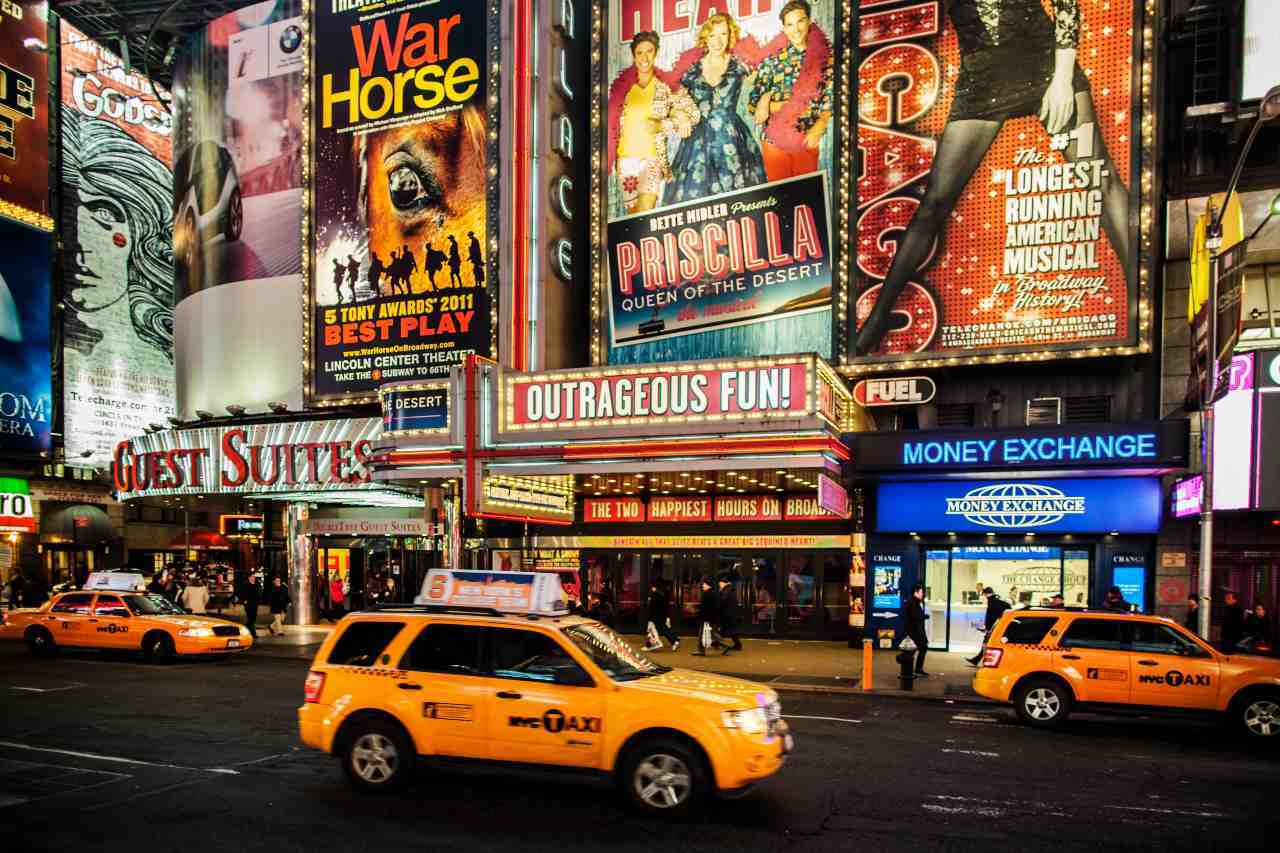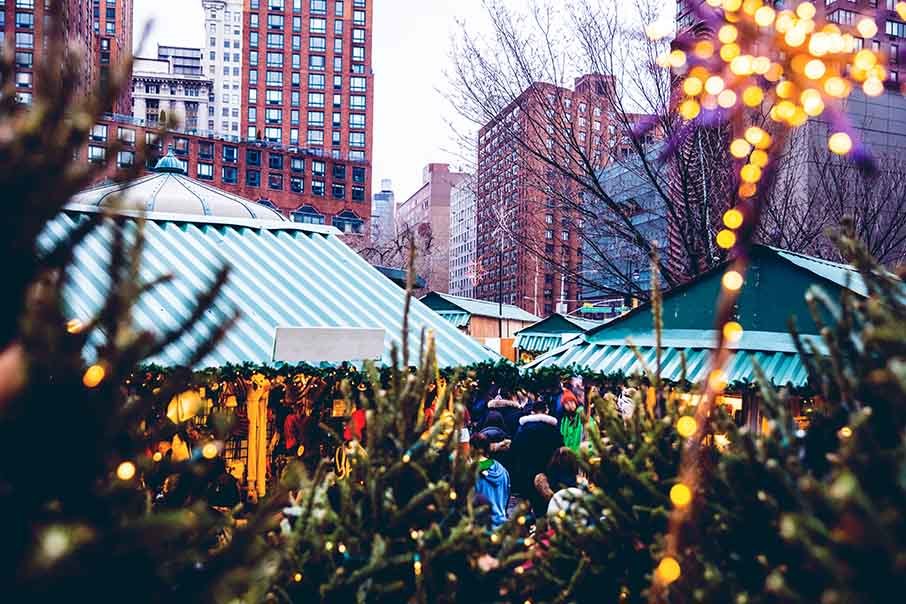 Getting into the festive mood
Christmas Countdown
Feel the anticipation of the holiday season as New York City's festive markets open their stalls in November, offering unique gifts, seasonal treats, and a cheerful atmosphere - not only because there is often also an ice skating rink.
Lace up your skates and glide across the ice at iconic rinks like Bryant Park and Central Park, where you can join locals and fellow travelers in celebrating the approaching holidays.
If you prefer an indoor market feeling, go to Central Station Market or Chelsea Market, for example: This foodie haven is a perfect place to sample diverse culinary delights and shop for unique gifts.
Toast to fall
Lean back & enjoy
Cheers to one of the best times of the year in NYC! You don't necessarily have to be cruising the Hudson or cheering on parades to get into the mood - you can just retreat to one of the cozy corners of our 6th floor lounge. Our bartenders will whip up highly delicious autumnal cocktails, serve select snacks or specialty teas... while you watch the fall spirit spread throughout the City from the terrace.